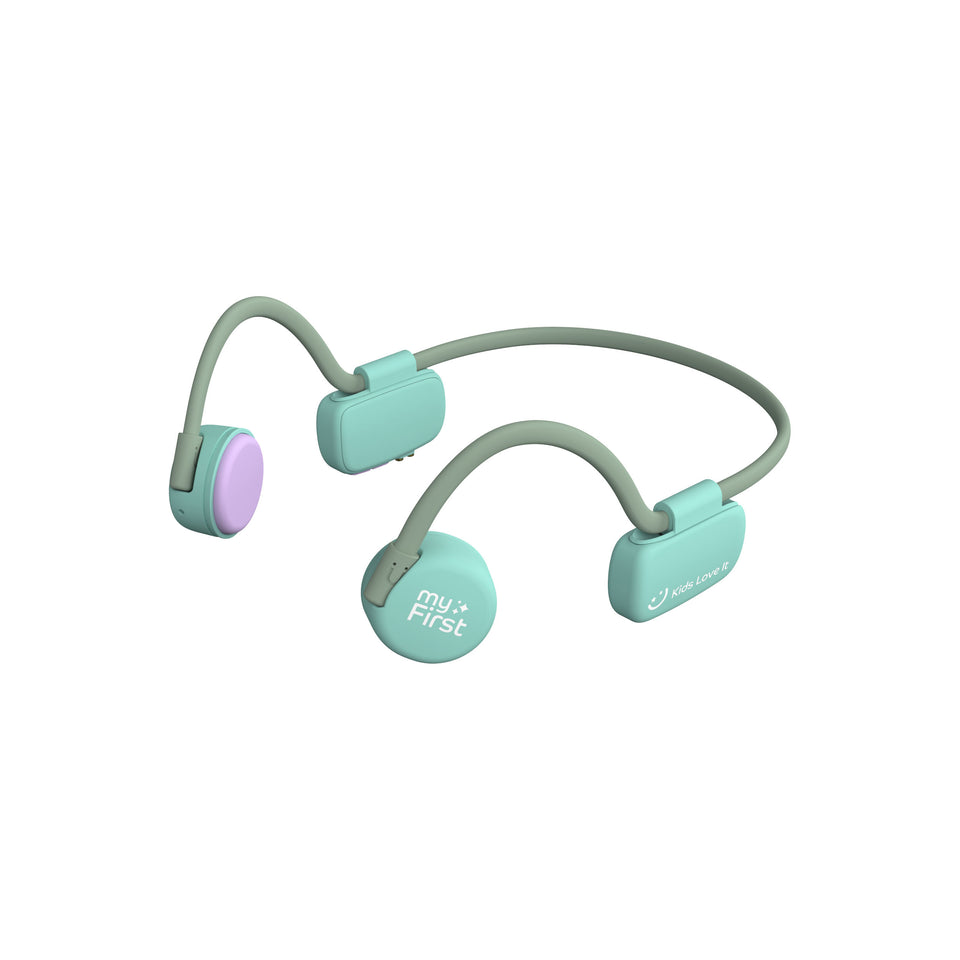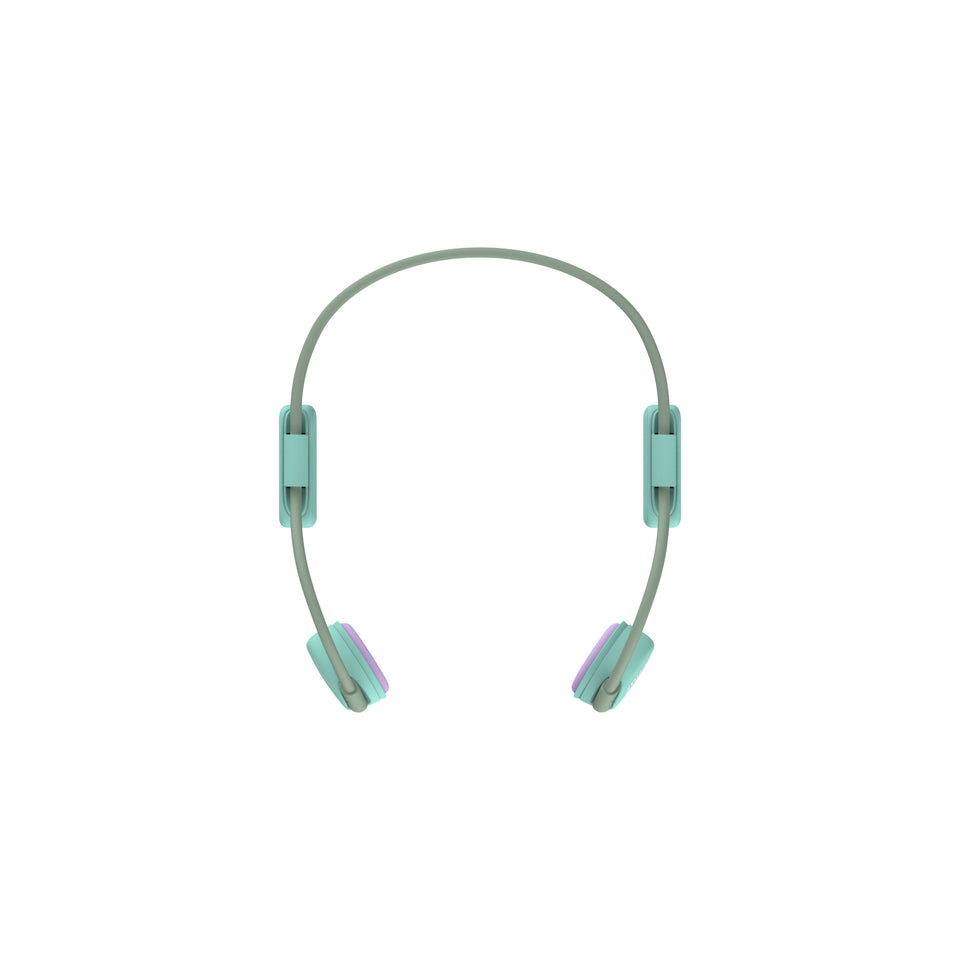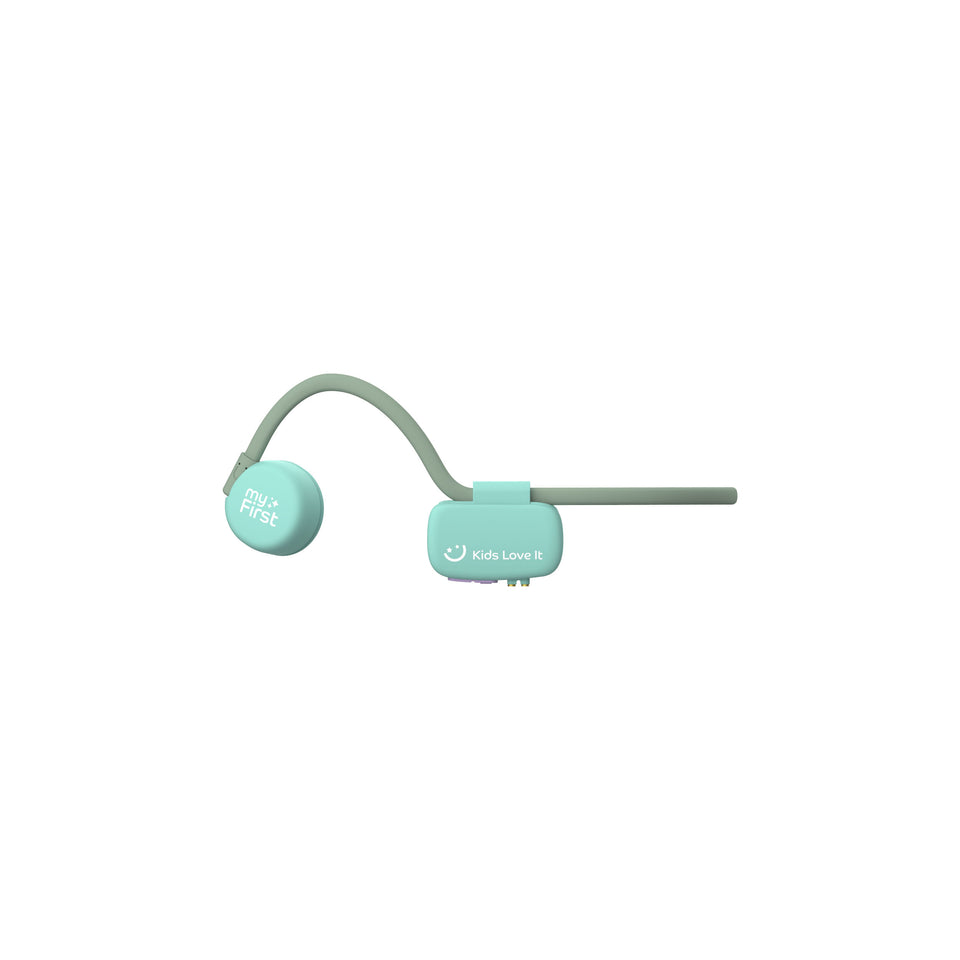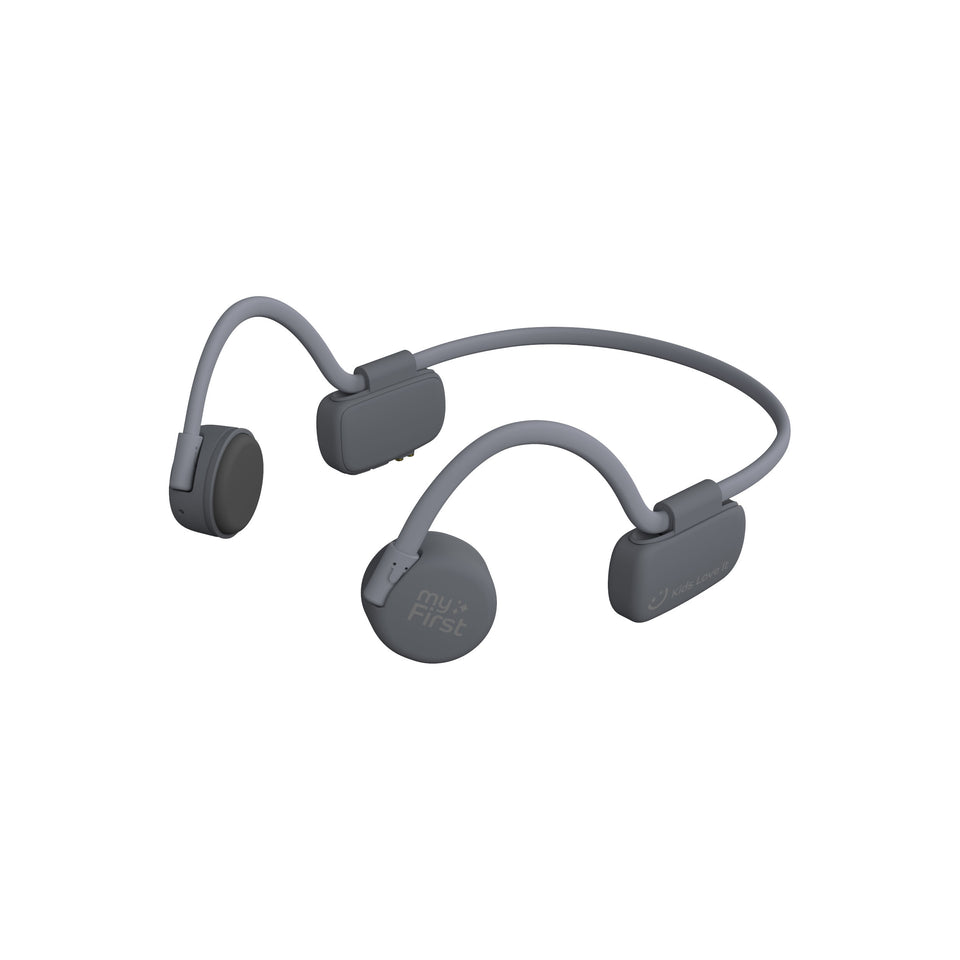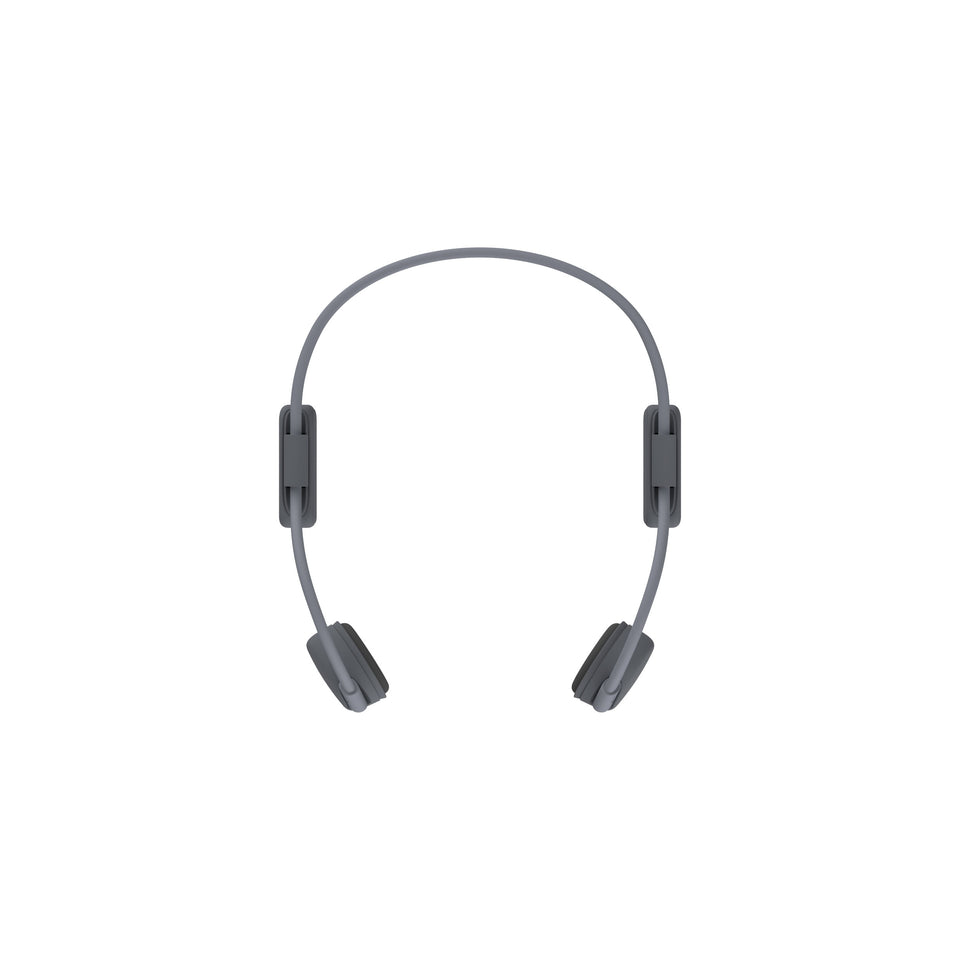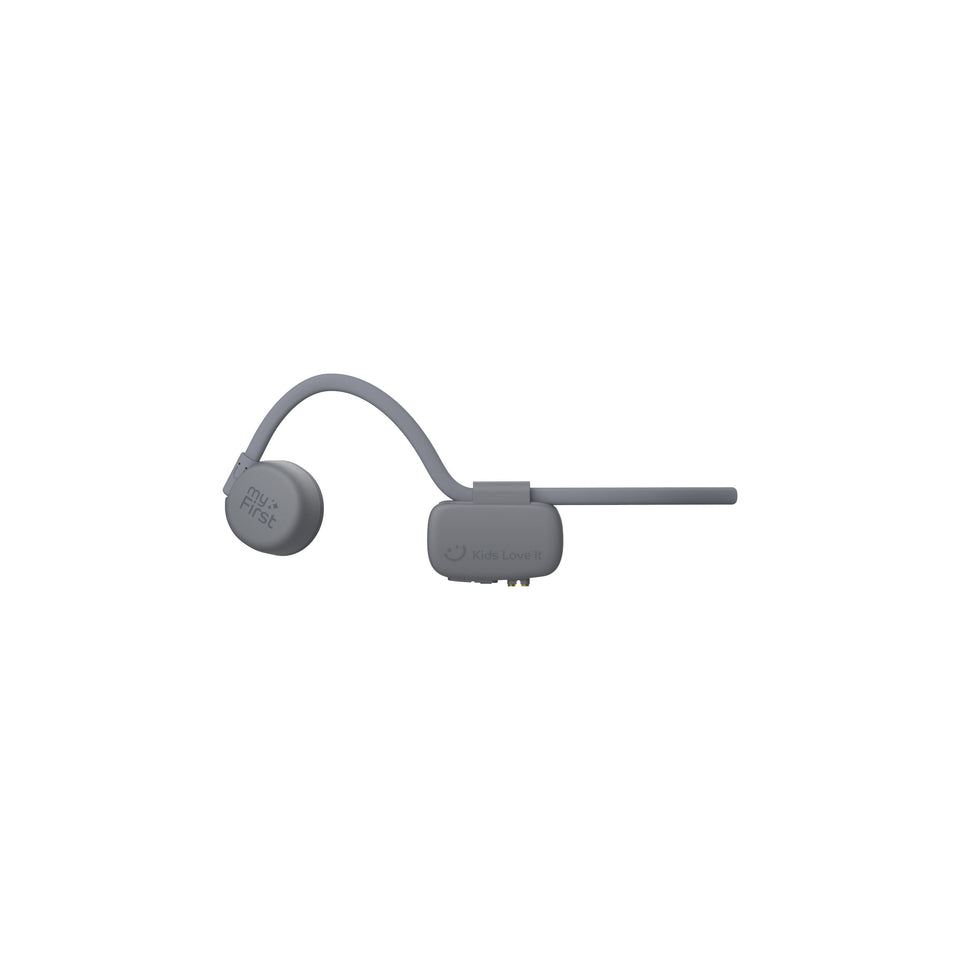 myFirst Headphones BC Wireless
FH8503SA-GY01
Meet myFirst Headphones BC Wireless – the ultimate way to groove, learn, and stay connected with a smile! 😎🎶
🌟 Say hello to myFirst Headphones BC Wireless, the cool new version of our legendary Bone Conduction Headphones! These headphones are so light and tough, you'd think they're unbreakable. Plus, they're water-resistant, making them perfect for all your adventures!
👦👧 Designed with kids aged 4 to 13 in mind, the myFirst Headphones BC Wireless is your kid's perfect companion for audiobooks, music, and online learning. But what makes them super special is the "Open-Ear Listening" experience they offer.
👂Unlike regular headphones, the myFirst Headphones BC Wireless uses bone conduction technology to transmit sound through your cheekbones, leaving your ears open to the world around you. And don't worry, we've got the volume just right to keep your ears safe!
🎵 Imagine enjoying your favorite tunes while staying aware of what's happening outside – that's bone conduction magic for you! With audio set at a safe 85 decibels, you can rock out without a worry.
🤗 But that's not all – myFirst Headphones BC Wireless are as comfy as can be! Soft rubber contact points mean your kids can wear them for hours without a frown. Perfect for those long flights, road trips, or cozy reading sessions.
myFirst Headphones BC Wireless isn't just headphones; they're your kid's ticket to a world of fun, learning, and adventure. So, get ready to play, learn, and groove with myFirst – the cool way to stay connected! 🎧💃📚
Wireless Bone Conduction Headphones for Kids
Unbreakable feather-light and water-resistant wireless headphones
Open Ear Design
Safe For Kids
Bone Conduction
Ultra Lightweight
Bone Conduction Technology
Bone conduction technology allows for music to be transmitted via the cheekbones. Kids can listen to music while remaining alert outside.
Experience Open-Ear Listening
This technology leaves ears open to the surrounding sounds. Audio is set to an appropriate volume, ensuring safe levels of listening to the child.
Comfort for Kids
Soft rubber contact points on myFirst Headphones BC Wireless provides comfort, even on long usage periods. Perfect for long flights and rides!
Enjoy 5 Hours of Continuous Music
They are a perfect travel companion, with 20 days of battery life with a decent noise reduction.
myFirst Headphones BC Wireless Gallery
What They Say About
myFirst Headphones BC Wireless
They are comfortable, easy to use, quick to charge, and last me several days for one charge. I love them!
good stuff
Like the sound and comfort.., and the battery charges quickly.
My kid loves them, he uses them most of the time a home while he draws and so far he is enjoying them
What can I say about these headphones except these are the best headphones my kid have ever owned! They may not have the absolute best sound quality some other headphones can deliver, but he is always on the move and very rarely sit down for long. These headphones are so lightweight, he can hear what he is listening to clearly.
Very comfortable and easy to use
Very comfortable and easy to wear. Sound quality is outstanding.
Satisfaction Guarantee
Returns within 30 days to receive full refund.
1-Year Warranty
Covered by a 1-year warranty, subject to certain exclusions and limitations
Great Customer Assistance
Our customer service team is here to help with anything you need, from tracking your order to troubleshooting technical issues
MODEL

myFirst Headphones BC Wireless

Dimension

Ear-to-Ear (Width) : 100mm
Ears-to-Neck (Length) : 140mm

Material

PC, PET 

Net Weight 

26g, 0.9oz

Audio Input

Bluetooth, Built-in Microphone

Battery Capacity

140mAh 

Battery Life

5 Hours 

Stand-by Time 

480 Hours

USB Charging

DC 5V 

Charging Time 

2 Hours

Bluetooth Range

15m