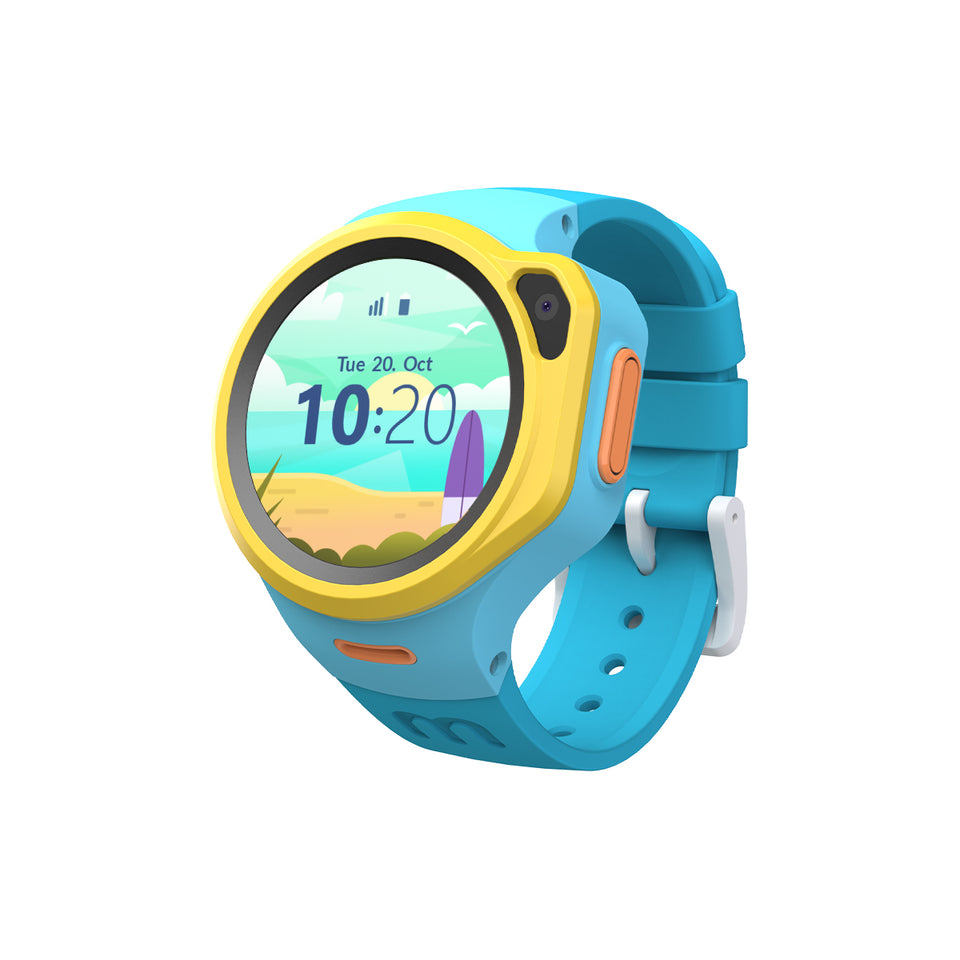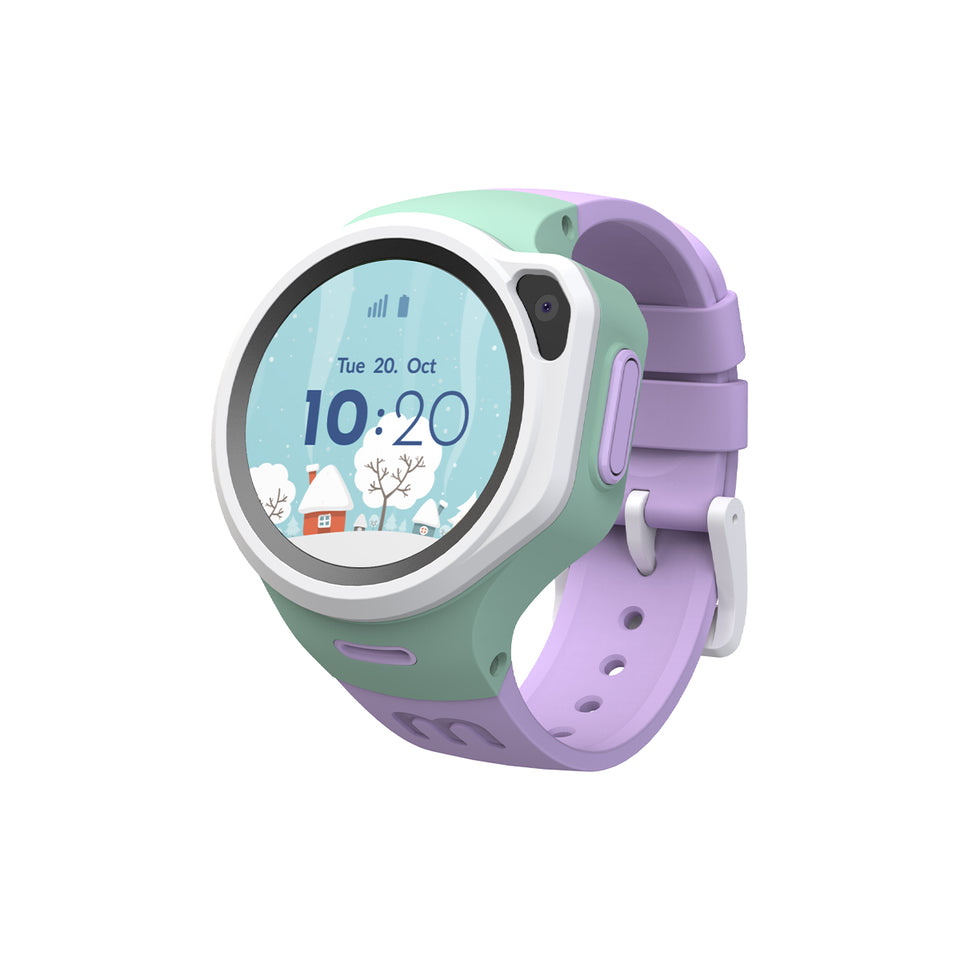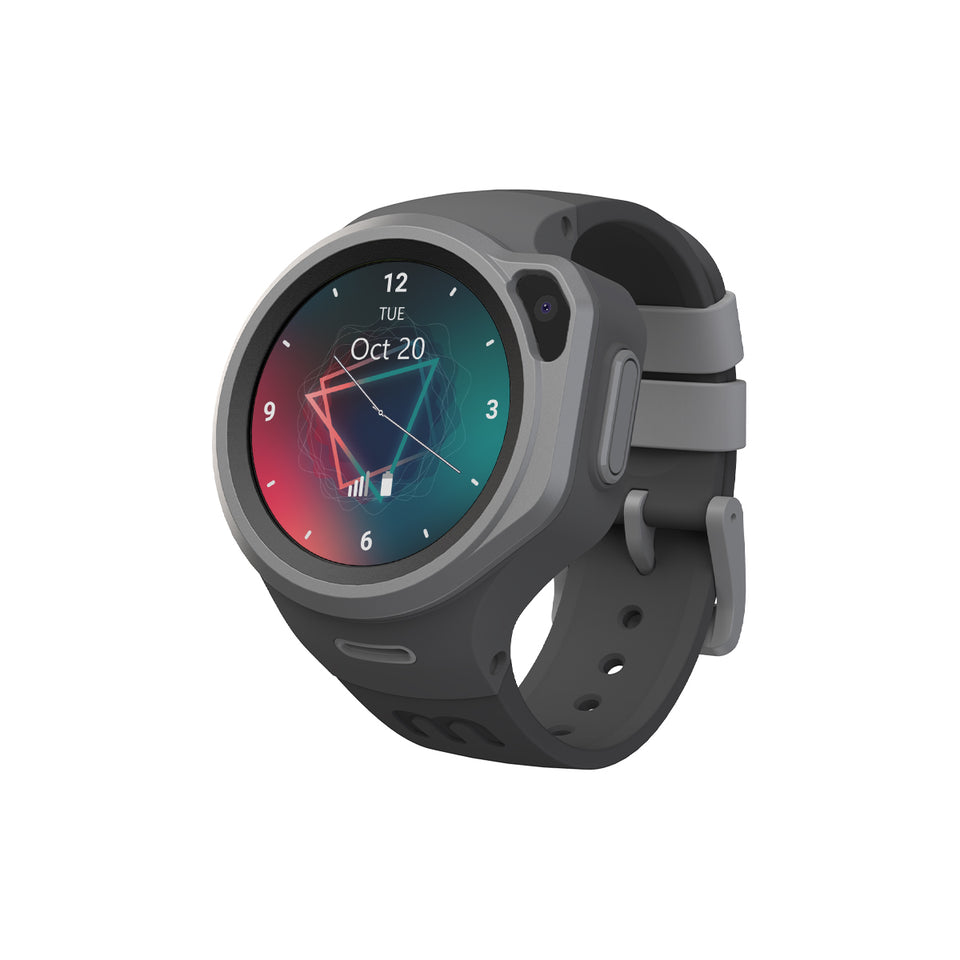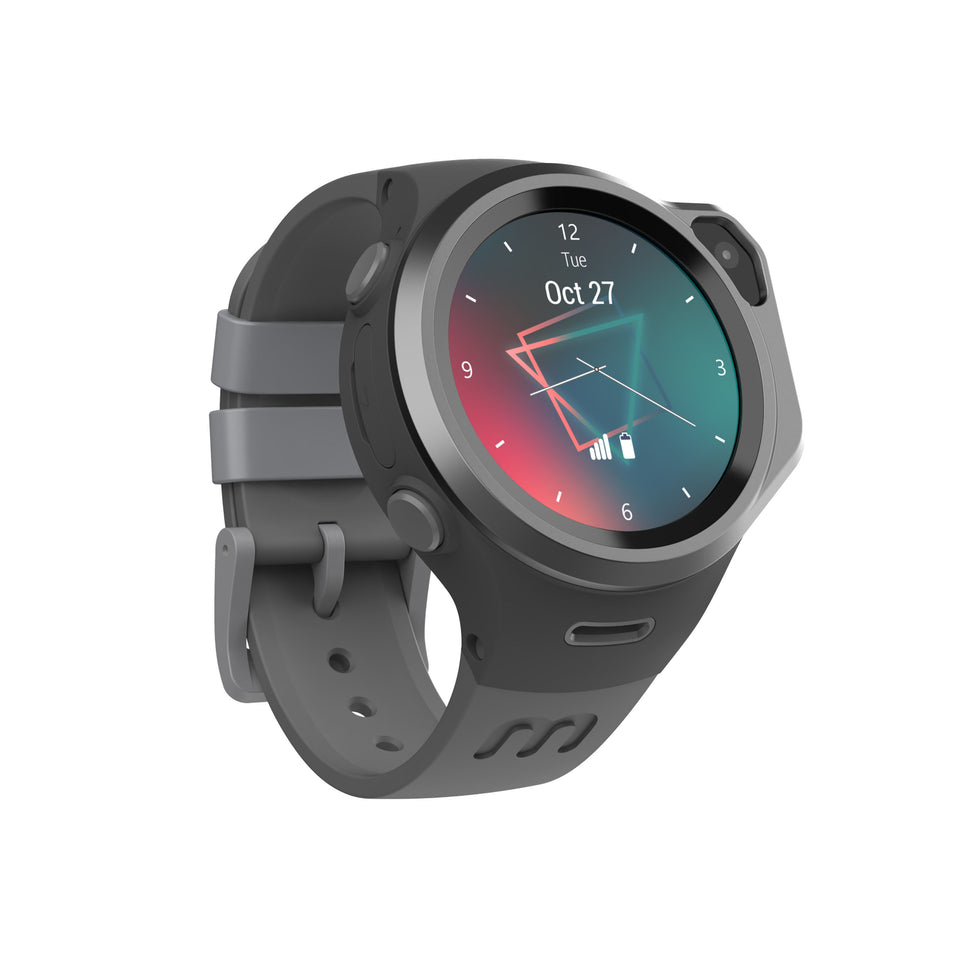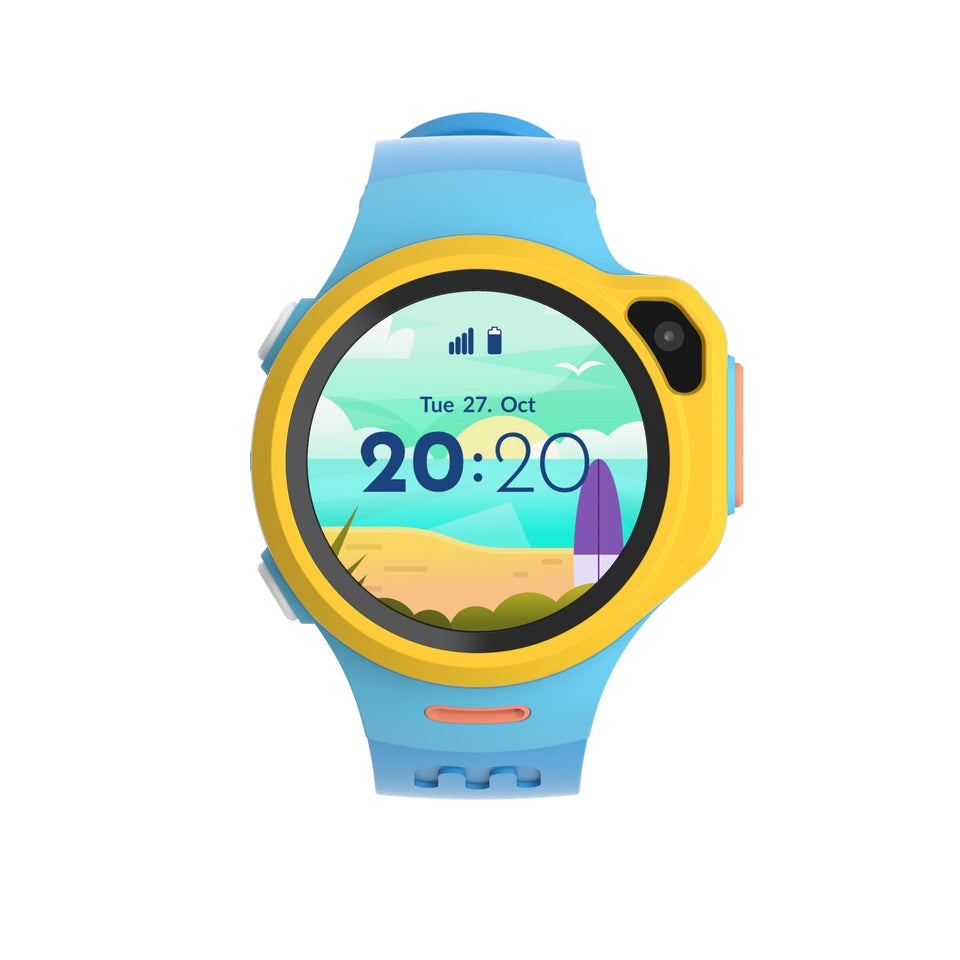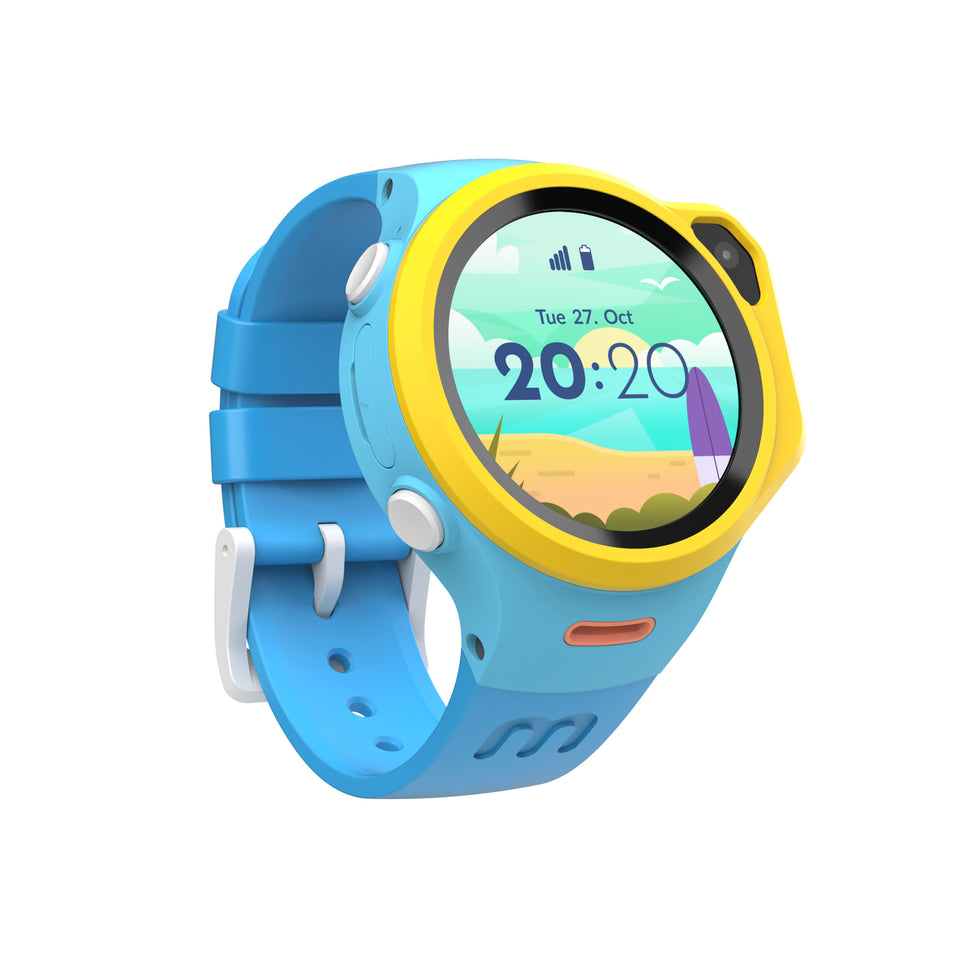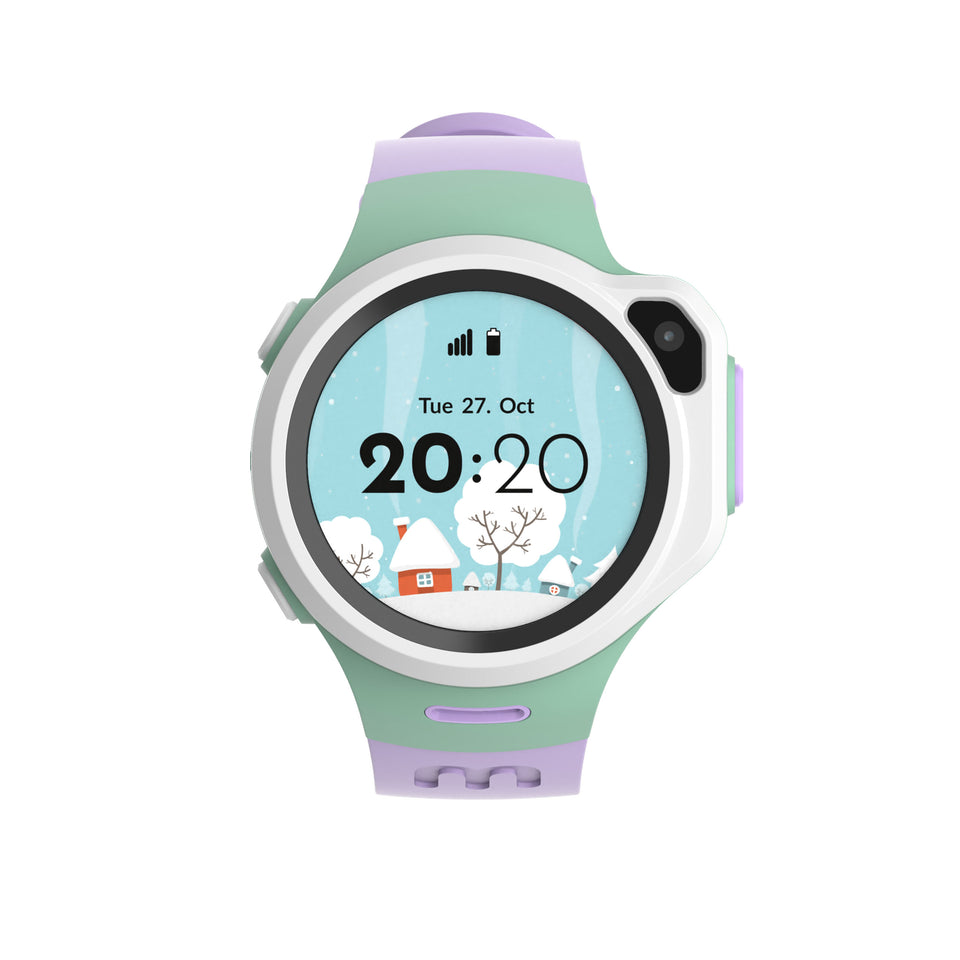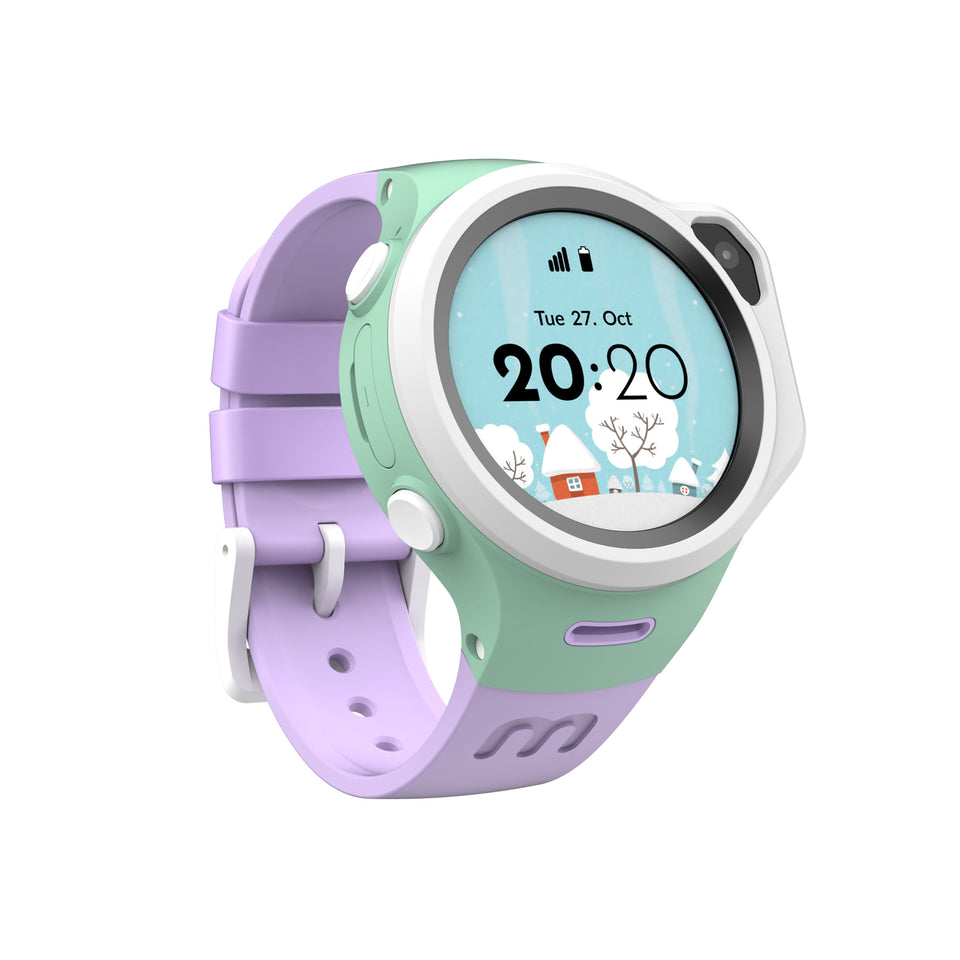 myFirst Fone R1
KW1305SA-BE01
Introducing myFirst Fone R1, the first round shape 4G LTE Music Smartwatch Phone specially designed for Next-gen Kids. Discover the amazing all-in-one device, a combination of phone, music player, camera, clock, GPS tracker, and fitness tracker. One of the coolest on-the-move entertainment that the kids ever had.
Model
myFirst Fone R1 - Global

Suitable Age
Kids ages 4 to 13 years old

Recommended SIM Card Provider

(United Kingdom)

*Ensure the SIM card has data & call feature that works under the 4G network


* This model is only compatible in Asia, Europe, and the Middle East region.

** NOT compatible in North America (United States, Mexico, Canada, Guatemala, Cuba, Haiti, Dominican Republic, Honduras, Nicaragua, El Salvador)
4G LTE Connection
GPS Tracking & Geofencing
2MP Camera
500 Music & Audiobook
IPX6 Splash Proof
1 Year Manufacturer's Warranty
4G Hybrid Watchphone with GPS Tracking
Specially Designed for Next-Gen Kids
4G Voice Call / Video Call / Messages
Supports 4G LTE and allows real-time communication with parent's smartphones and other contacts. Do leave some voice messages and emojis to your loved ones.
Real-time GPS tracking
R1 uses advanced GPS, WiFi and GSM to help parents accurately and conveniently track their kids. Your child's travel history will be recorded at each set time.
MP3 On The Go!
Equipped with an MP3 player. You can enjoy music and audiobooks wirelessly or listen to it out loud with the built-in speaker.
Perfect Match With Wireless Headphones
Connect the R1 with myFirst Headphones BC Wireless via Bluetooth. Use the touch sensors on the headphones to play, skip and even mute music
Add Friend Function
You can add friends by tapping the add friend button! You can use functions such as calling and voice message to the added friend.
One-Touch SOS
Send distress signals through an integrated SOS button. Once activated, parents will receive an emergency location alert with a 30 seconds live recording of surrounding sounds.
Safe Zone Function
Keep your child within 200m from the boundaries of your holiday home. Preset safety zones for your kids by highlighting geo-locations in the iOS or Android app. Multiple safe zone areas such as "school" and "house" can be registered.
Minimise Distraction with Class Mode
R1 can be silenced at a specified time or day to minimise distractions during Class Mode. Only SOS can be used upon activation. A great feature to let kids stay focused on their schoolwork or studies.
Elevated Edge Design
The myFirst Fone R1 has added a rubber rim around the screen unlike the predecessor, myFirst Fone S2. The elevated edge screen design is to protect the watch's screen on simple impact or prevent it to hit the ground directly.
IPX7 Waterproof
With the waterproof function equivalent to IPX7, you can use it with confidence even on rainy days.* Not advisable for shower & swimming
Removal Detect
A motion sensor is mounted on the back of the device to prevent children from losing the device. Parents will be alerted if the R1 is removed from the child's wrist.
Forbidden Shut Down
To prevent crime or accidental watch operation by children, parents can turn off the power on getting the watch shut down manually.
Quick-Release Mechanism
Just a quick slide from the strap, parents can change the broken watch strap easily while create unique looks for your kids watch.
iOS & Android Compatible
The myFirstFone app allows parents to remotely access information on their kid's watch phone with full parental control. Send message, voice & video call with myFirst Fone app. Fully encrypted and more secure.
myFirst Fone R1 - 4G Music Watch Phone for Kids With GPS & Video Call
Love the appearance of this watch. My daughter loves that she can play music from it and I love the GPS functionality. So good
Best Kids Headphones
Ordered together with R1s, Sound Quality was good, new experienced on BC, fit with my 8yrs old kid, more comfortable than over/in ear headphones, volume +/- button felt small for me, hope to get touch control like airpods.
CE mark
The product meet safety standard conditions (conditions for protecting the health and safety of users and consumers and ensuring common interests) when exporting products to EU member states.
FCC certification
This certification certifies that the safety standards required for exporting wireless equipment and information processing technology equipment to North America (USA, Canada) are met.
JATE mark
Technical standard conformity certification and design certification of telecommunications terminal equipment
210-152231
TELEC mark
Certification of conformity with technical standards for specified radio equipment and construction design certification
AD 20 0018 210
ACCESSORIES FOR MYFIRST FONE R1
Collaboration with Media & Influencers
Find myFirst Fone R1 Here