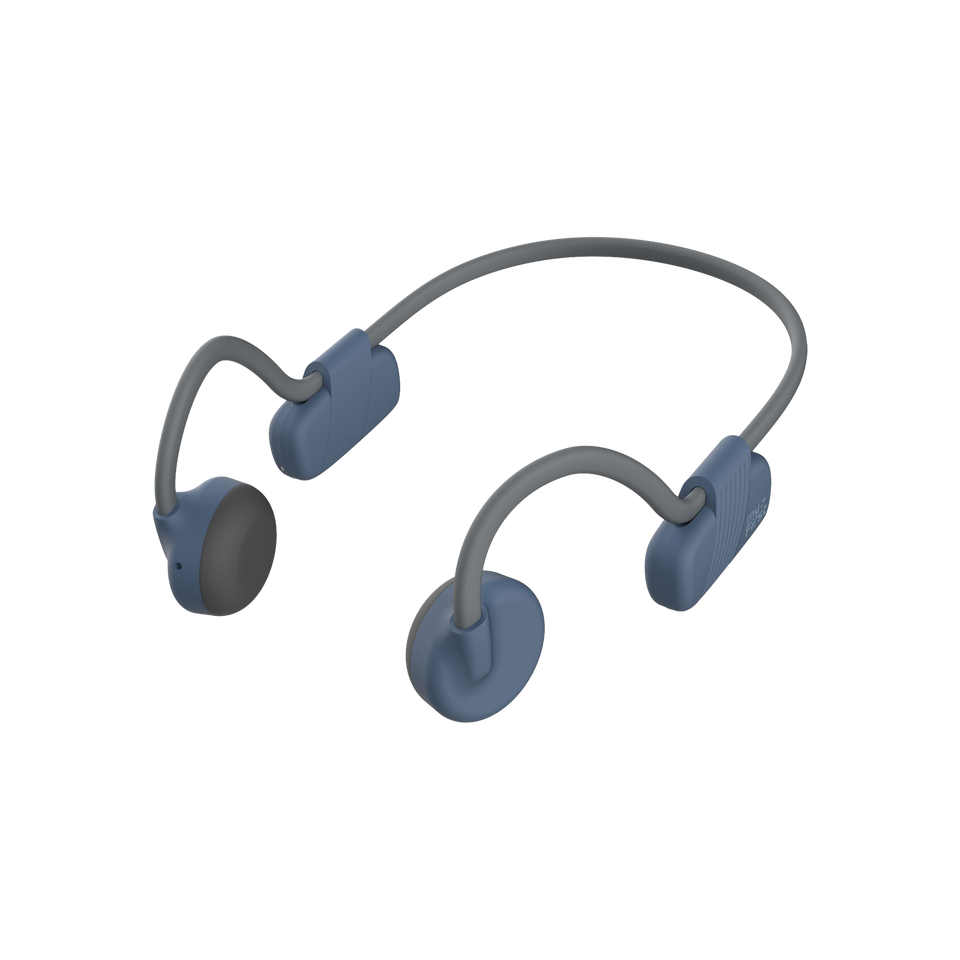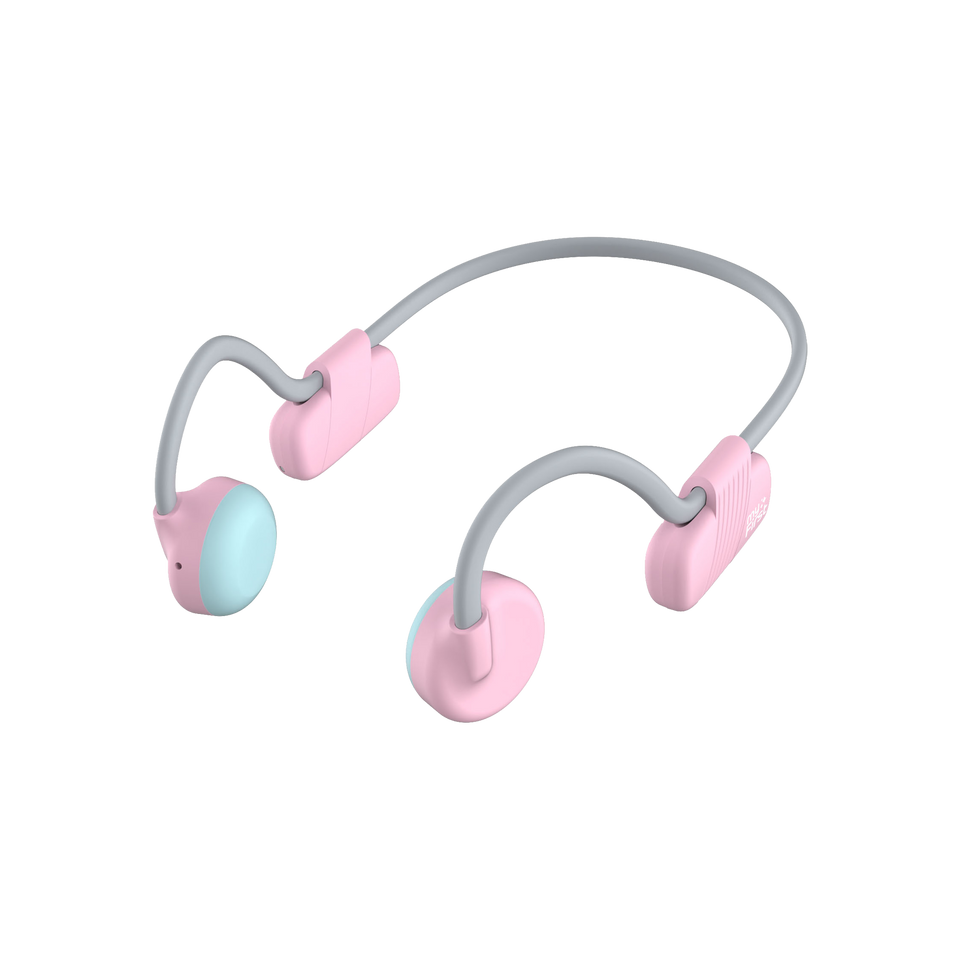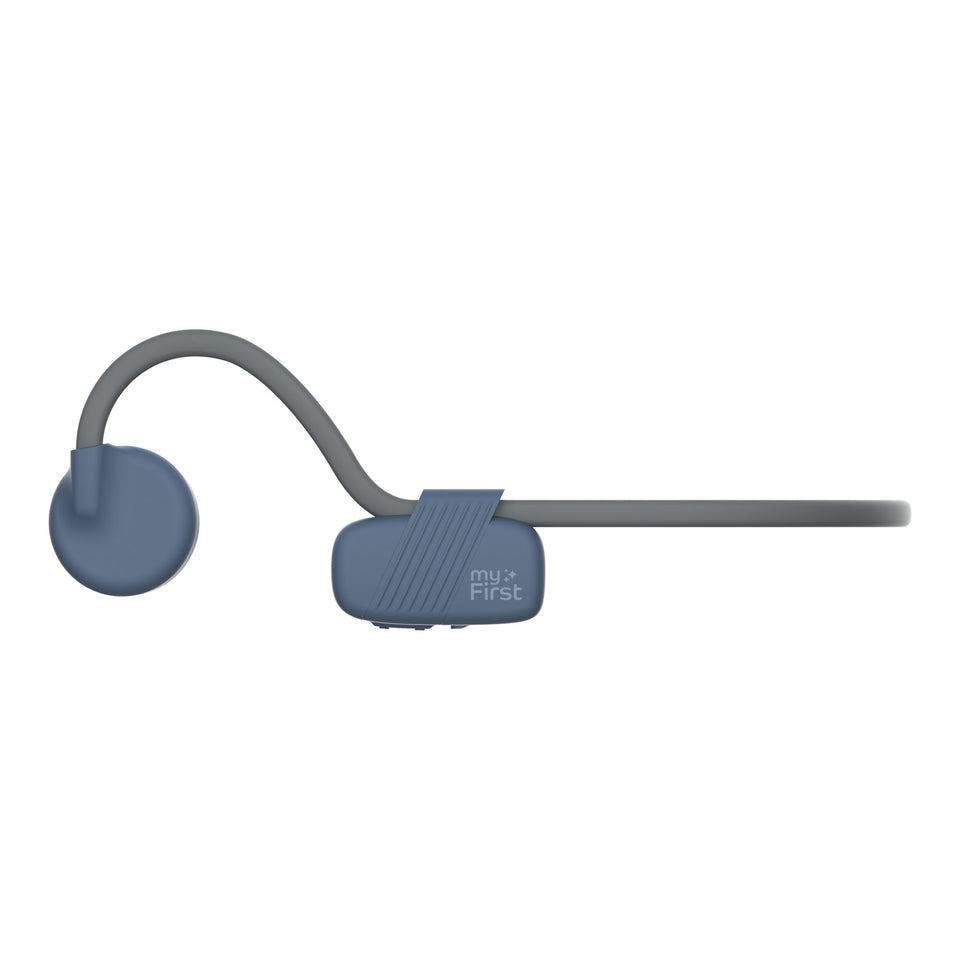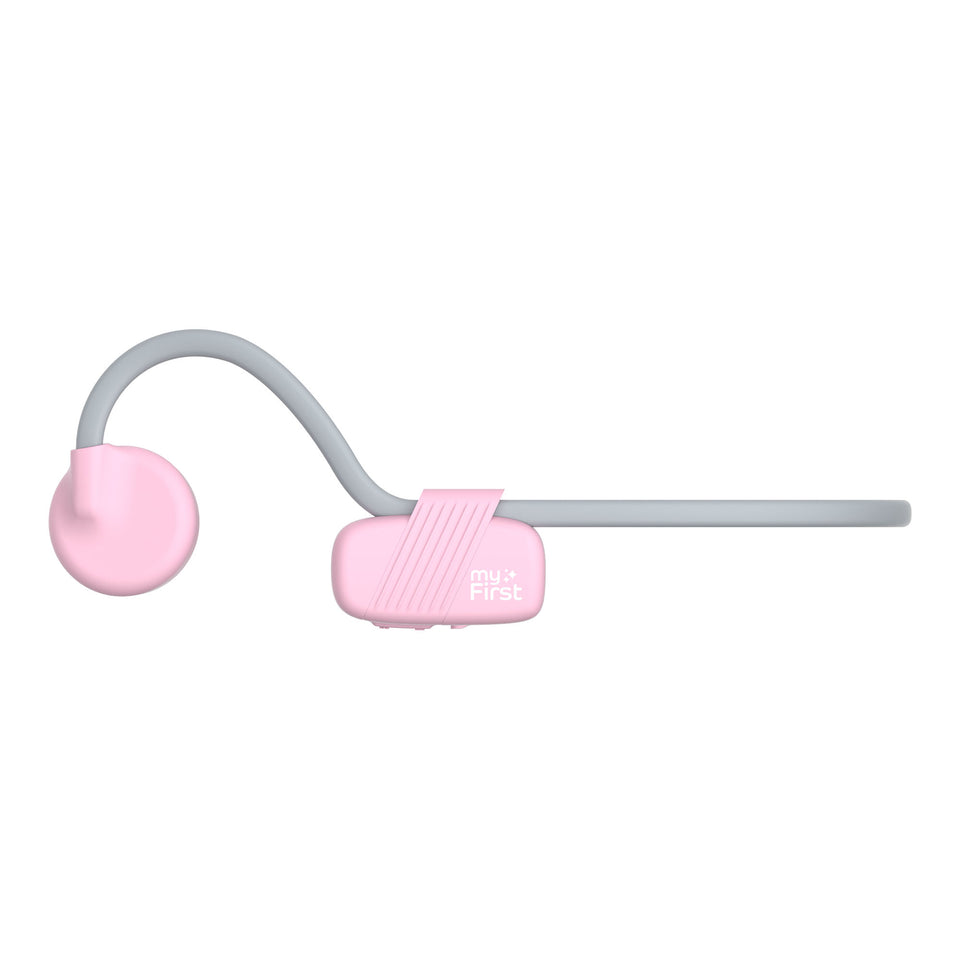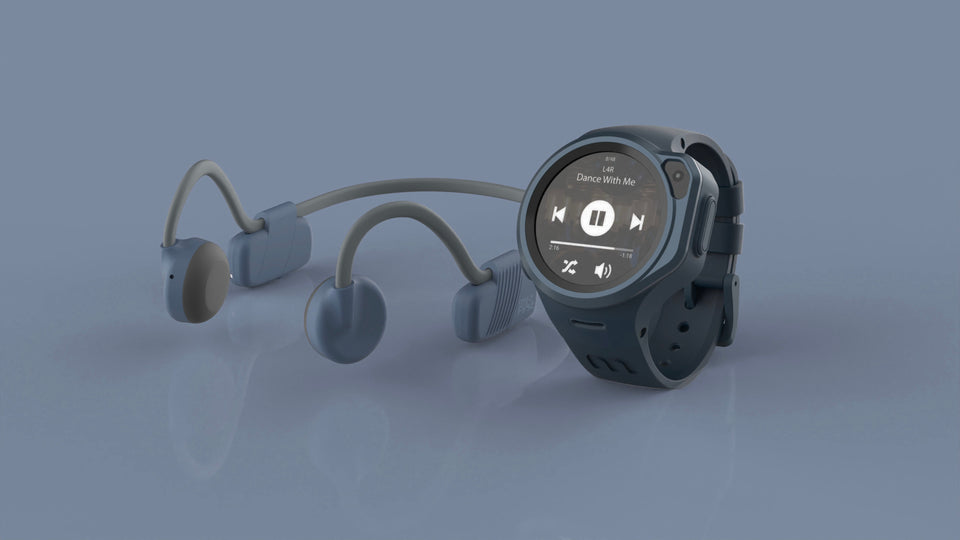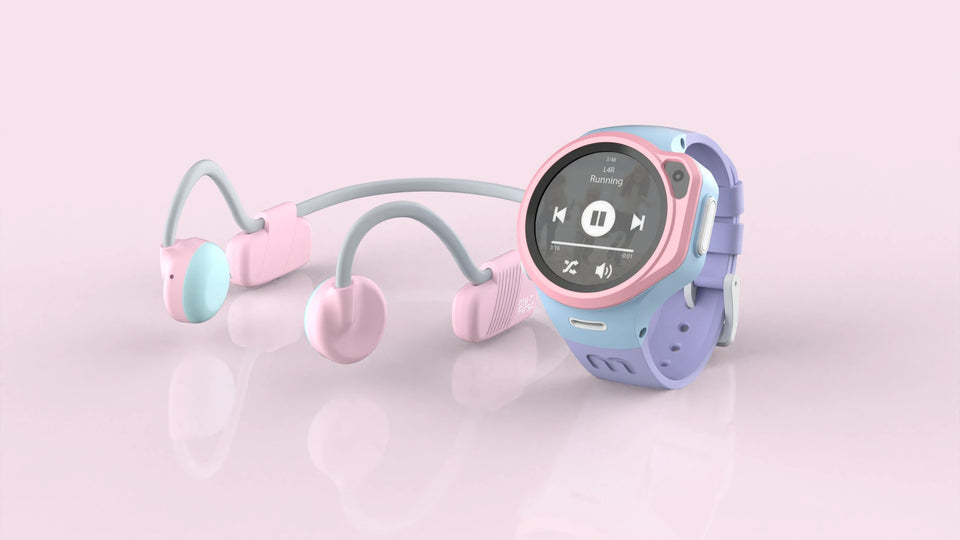 myFirst Headphones BC Wireless Lite
FH8504SA-BE01
Introducing the myFirst Headphones BC Wireless Lite - the Coolest Headphones for Kids!
Hey there, parents and kiddos! 🎧 Let us tell you all about these amazing headphones designed especially for your little rockstars. 🌟
👂 Open Ear Magic: myFirst Headphones BC Wireless Lite uses bone conduction technology. Wait, what's that? It's like magic! Sound travels through your cheekbones, so your ears stay free to hear the world around you. 🌍 No more shouting "Turn it down!" because we've got safe volume levels covered.
🪶 Light as a Feather: These headphones are feather-light. Seriously! You won't even feel them on your head. Perfect for long car rides or epic flights to Grandma's house. ✈️
👧🧒 Designed for Kids: These headphones are the perfect fit for kids aged 4 to 13. Whether it's audiobooks, jamming to your favorite tunes, or online learning adventures, BC Wireless Lite has got you covered.
💤 Super Comfort: We've added soft rubber points to make these headphones as comfy as your favorite pillow. No more fidgeting or adjusting; they'll stay in place, even during the longest of journeys.
🌈 Explore and Stay Safe: Keep your eyes on the road, your surroundings, and the world around you. myFirst Headphones BC Wireless Lite lets you enjoy music while staying alert. It's like having your cake and eating it too!
🔋 No Battery Stress: Charging up is a breeze with the USB Type-C cable included. No more worrying about running out of juice while on the go. 🚀
The myFirst Headphones BC Wireless Lite, your perfect travel companion! Let your kids groove to their favorite beats, learn, and stay safe, all with a sprinkle of comfort and a dash of style. 🎉
myFirst Headphones BC Wireless Lite
Wireless Bone Conduction Headphones for Kids
Bone Conduction Technology
Bone conduction technology allows for music to be transmitted via the cheekbones. Kids can listen to music while remaining alert outside.
Experience Open-Ear Listening
This technology leaves ears open to the surrounding sounds. Audio is set to an appropriate volume, ensuring safe levels of listening to the child.
Larger Silicon Pad
Soft rubber contact points on myFirst Headphones BC Wireless Lite provides comfort, even on long usage periods. Perfect for long flights and rides!
A Perfect Travel Companion
Unlike wireless charging, this headphones comes with a USB Type-C (or USB-C) as it is a way convenient way to stay charged. Now you can move around freely for longer periods of time with a decent nose reduction.
Auto-pair with our myFirst Fone R1s, with larger storage to store up to 1500 songs, kids can enjoy the music or audiobook together with opened ear wireless headset. Safety and comfy.
| MODEL | myFirst Headphones BC Wireless Lite |
| --- | --- |
| Music playtime | 5 hours |
| Standby time | 20 days |
| Charging Time | 1.5 Hours |
| Speaker impedance | 8Ω±15% |
| Frequency Range | 20 – 20kHz |
| Microphone sensitivity | -42dB±3 |
| Product weight | 28g±0.2g |
| Connection distance | 15 meters |
Satisfaction Guarantee
Returns within 30 days to receive full refund.
1-Year Warranty
Covered by a 1-year warranty, subject to certain exclusions and limitations
Great Customer Assistance
Our customer service team is here to help with anything you need, from tracking your order to troubleshooting technical issues
I'm thoroughly impressed with the Bone Conductor Lite headphones. They offer a safe and comfortable way for my child to listen to audio without placing anything inside their ears. The variety of colors available allows them to choose a pair that matches their style.
The Bone Conductor Lite headphones for kids are fantastic! The unique bone conduction technology allows my child to enjoy their favorite music without blocking their ears, ensuring they stay aware of their surroundings. The different color options add a fun and personalized touch to their listening experience.
The Bone Conductor Lite headphones are a parent's dream come true. The different color options make them exciting for kids, and the bone conduction technology ensures their ears stay safe while enjoying audio. It's a win-win for everyone involved.
Surprisingly amazing.
My kid uses this bone conduction headphones for everything.
I purchase them for a trip and so far have been working great.
These headphones are a must-have for my child's tech accessories. The bone conduction technology is remarkable, and the different color choices add a touch of personalization. They are comfortable, stylish, and perfect for everyday use.
Specification
MODEL

myFirst Headphones BC Wireless

Dimension

Ear-to-Ear (Width) : 100mm
Ears-to-Neck (Length) : 140mm

Material

PC, PET 

Net Weight 

26g, 0.9oz

Audio Input

Bluetooth, Built-in Microphone

Battery Capacity

140mAh 

Battery Life

5 Hours 

Stand-by Time 

480 Hours

USB Charging

DC 5V 

Charging Time 

2 Hours

Bluetooth Range

15m